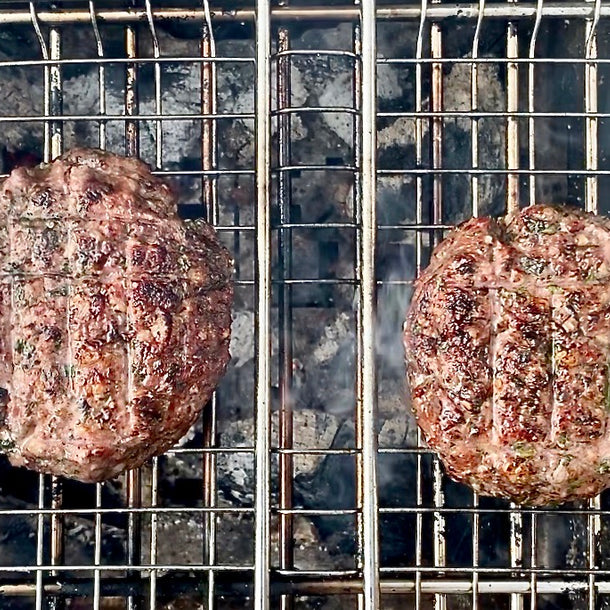 Nila Ross - Middle Eastern
Za'atar Lamb Burgers
This recipe uses the wonderful mix of Za'atar herbs and spices which originate from the Middle East. These can be cooked on the BBQ as well as in the frying pan. Make sure the internal temperature reaches 75 degrees celcius/ 160 degrees fahrenheit.
The recipe below is a baseline recipe. When you have made your first batch you  can adjust the ingredients to suit your own taste.
Serves 4
INGREDIENTS 
500g minced lamb

4 teaspoons Za'tar mix

4 cloves garlic - finely chopped

1 heaped tablespoon finely chopped mint or 1 teaspoon dried mint

pinch of salt

chilli powder (optional)
METHOD
In a bowl mix all the ingredients in a pan.

Divide evenly and shape into burgers. Leave to chill in the fridge for an hour.

Fry or cook on the BBQ.
For more delicious BBQ recipes, visit Nila's instagram: @nilarossfood