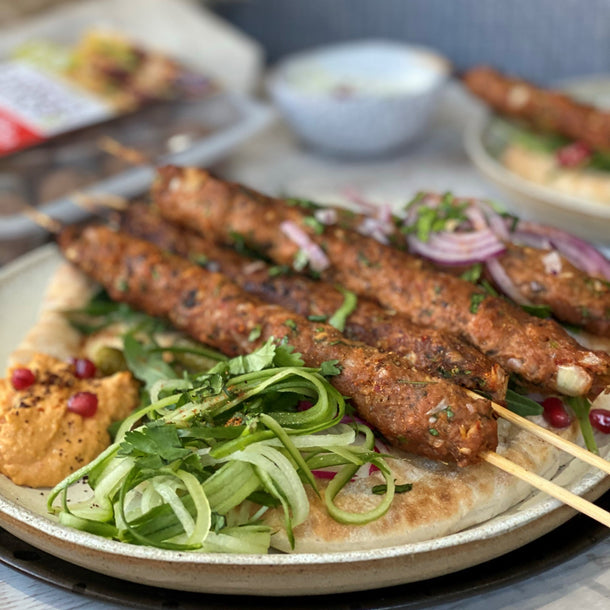 Hey Renu - European
Vegan Kebab
INGREDIENTS
2 packets of @finnebrogue_naked plant-based meatballs
1 small finely chopped onion
3 minced garlic
Thumb of grated ginger
1/2 chopped finely chopped chilli
Spices: 1tsp of; salt, pepper, chaat masala, ground cumin, Kashmiri spice, coriander powder, mint
Freshly chopped coriander
METHOD
Soak your skewers for 30 minutes
Squish your meatballs (so therapeutic)
Add all the ingredients and mix well. 
Take a handful of the mixture and mould it around the skewer evenly.
Place under a grill for a few minutes, rotate and serve with salad, dips and pitta.
For more amazing recipes check out @hey_renu on Instagram!