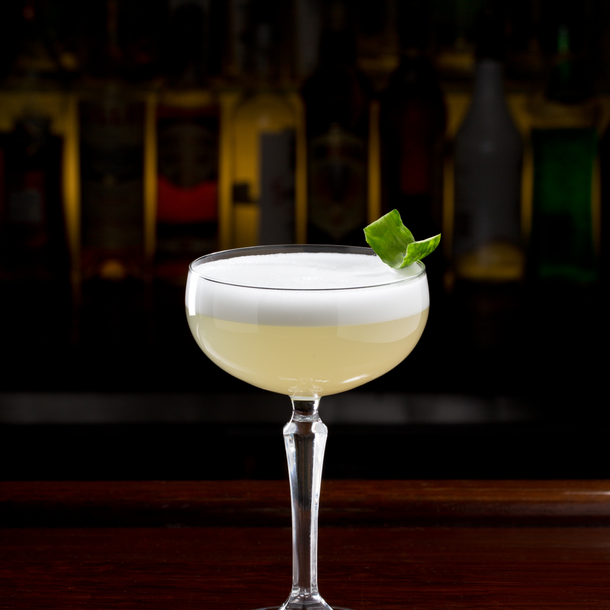 Spice Kitchen
The Sour Duchess
Floral, sweet and ever-so-creamy. This gin cocktail is as classy as they come.
INGREDIENTS
50ml fruit compound gin
1/2 tsp matcha powder
25ml lemon juice
1 egg white
20ml rose syrup
METHOD
Chill your glass with cold water and an ice cube for a minute.
Whilst your glass is chilling add ALL of your ingredients to a shaker. Shake hard WITHOUT ICE for around 15 seconds. Hold the tin tight as it can be easy to spill!
Break the tin, add ice, then shake again for 10 seconds.
Drain the water from your glass, then fine strain your cocktail.
Give your drink around 10 seconds to settle. You'll see the head of the foam beginning to form through the sides of the glass.
Hover your hand flat, close the top of the foam without touching it. Then, using the side of your hand as a guide sprinkle some more matcha power along your hand so it falls in a straight line over the drink.
Finish with some dried rose petals.
Make sure to share your creations on social media, tag us @spicekitchenuk on Instagram! 
Join the Spice Kitchen Family on our Facebook community group!