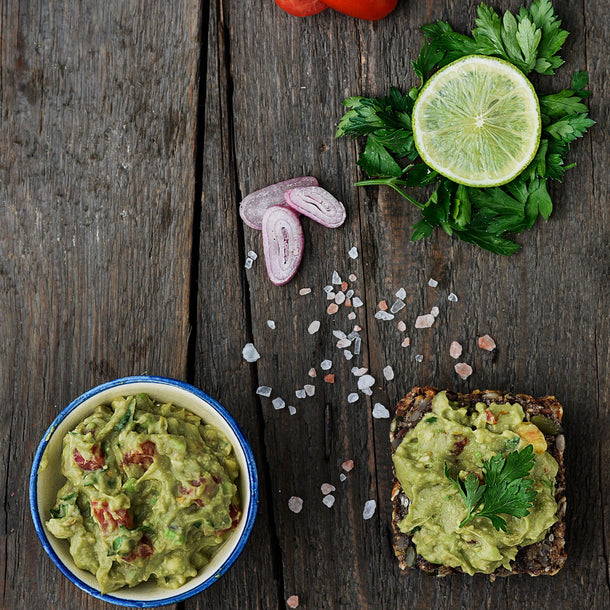 Spice Kitchen - North American
Spice Kitchen Guacamole
Our take on the increasingly prolific guacamole! Serve this dip on toast for breakfast with a kick, or with some tortilla chips to dip.
INGREDIENTS
1 clove garlic, minced
1 tsp cracked black pepper
3 ripe avocados
1 red onion diced
½ bunch coriander, chopped
2 limes, juice only
1/2 tsp each chilli and garlic salt
1 tomato, diced
METHOD
In a medium-sized bowl, use a whisk to smash up the avocados.
Mix in all other ingredients and adjust salt as needed.
Serve with tortilla chips or rye crackers, or as a topping for a chilli.