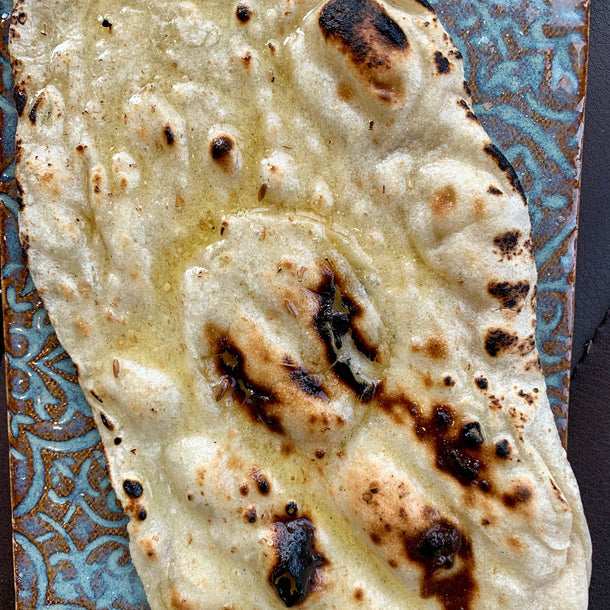 Nila Ross - Asian
Flat Bread
The flat bread that tastes good with everything....
INGREDIENTS  
200 gm self raising flour

pinch of salt

natural yoghurt or soya yoghurt

Melted butter/ olive oil

Teaspoon Spice Kitchen Cumin seeds - toasted.

Salt for seasoning on the finished flatbread.

Flour for kneading
 METHOD
Sieve the flour into a bowl.

Add the salt.

Now, add enough yoghurt to make a soft, pliable dough.

Knead for 3 minutes.

Leave to rest in a greased bowl covered with a tea towel for one hour.

Divide the mix into six.

Roll out thinly and place onto a hot BBQ rack. Let it cook for a few seconds then turn it over. Hopefully it should puff up!

Brush with melted butter/ olive oil. Sprinkle with toasted cumin seeds and salt. Serve immediately.
 More bbq recipes and spicy inspo visit @nilarossfood