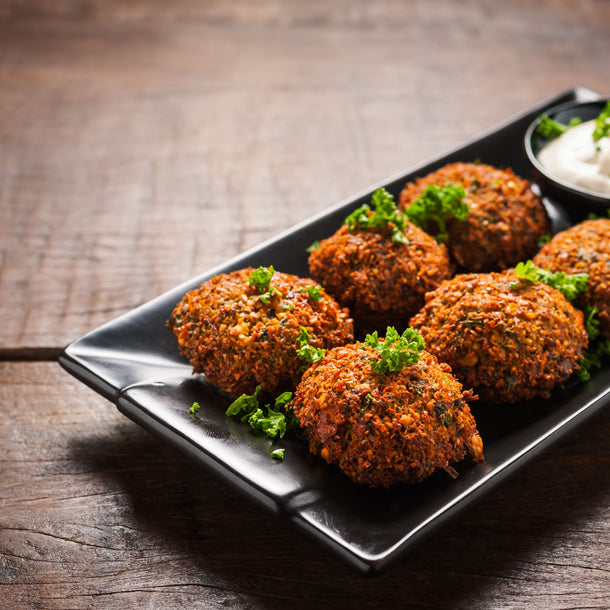 Spice Kitchen - Middle Eastern
Crispy Falafels
Cheap and dead easy to make - stuff our simple falafels into warm pittas with salad, or serve with couscous and hummus
INGREDIENTS
1 x 400g tin chickpeas
1 x 400g tin mixed beans
1 tbsp olive oil
Zest of 1 lemon
1 tsp sumac
1 tsp Baharat
1 tbsp plain flour
Handful fresh coriander – stalks and leaves
METHOD
Drain and rinse the chickpeas and beans and transfer to a blender.
Add in the lemon zest, sumac, Baharat, flour and coriander stalks
Blitz until smooth, and then transfer the mixture to a bowl. Using clean, slightly wet hands, divide the mixture into 8 balls.
Heat a frying pan over a medium heat and add the olive oil.
Fry the falafels, turning regularly, until even and crispy. This takes approximately 10 minutes but adjust your timings to suit your particular hob.
Serve with a crisp salad, or in wraps with your choice of Middle Eastern dips.