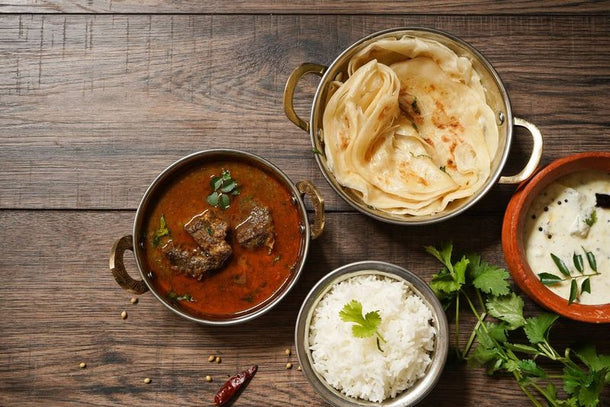 Spice Kitchen - Asia
Cambodian Beef Lok Lak
This traditional Cambodian dish really lets the full flavour of the Kampot pepper sing. We love it with some fluffy Jasmine rice and a crisp side salad.
INGREDIENTS
500g beef, thinly sliced (rump, sirloin, ribeye or fillet works great)
4 garlic cloves, finely minced
1 tbsp oyster sauce
2 tsp black Kampot pepper
Sauce
1 tsp chilli powder
1 tbsp ground coriander
2 tsp ground turmeric
5 shallots, cut in half
2 garlic cloves
2 lemongrass stalks, chopped
1 tsp sugar
2 tbsp vegetable or sesame oil
1 tbsp water
To Garnish
2 spring onions, chopped
1 tbsp chopped coriander
1 tbsp chopped mint
METHOD
Marinate the beef with the chopped garlic, oyster sauce and black Kampot pepper.
Leave to infuse for 3-4 hours (or overnight if you can).
Whisk all the ingredients for the sauce together in a bowl and set aside.
Heat a large sauce until it's smoking. Add a small splash of vegetable oil and carefully add the beef to the pan, taking care to not splash any marinade. Fry on high heat for 1 minute, add the sauce, and cook until the beef is glazed and the sauce has thickened (approximately 3 to 5 minutes).
Serve immediately with a side salad and some fluffy steamed rice.