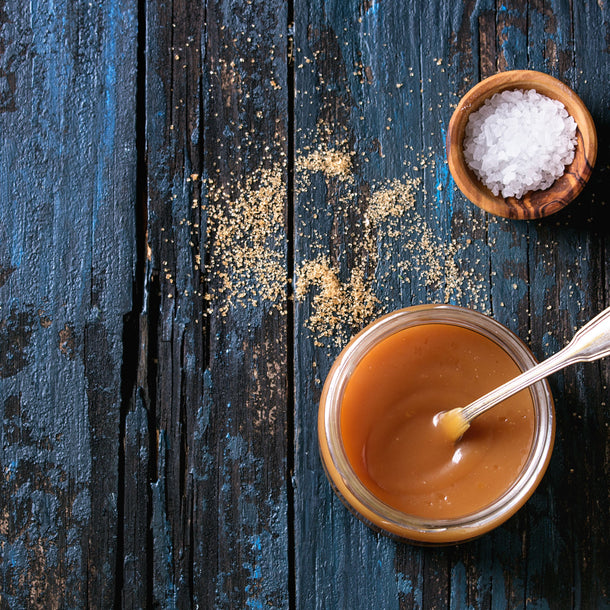 Spice Kitchen
Buttery Caramel Sauce
An indulgent treat on every level, and so much more delicious than anything you'd find in the shops. Go on, you know you want to...
INGREDIENTS
200g caster sugar
130ml water
110g butter, cubed
110ml double cream
1 tsp sea salt
METHOD
Add the sugar and water to a large heavy-bottom saucepan and cook over medium flame.
Stir thoroughly to make sure no sugar is stuck to the sides of the pan and is completely dissolved in the water. You are looking for the mixture to darker to a deep amber colour. 
Keep an eye on the mixture: it should take around 5 minutes to darken.
Once your mixture has darkened, take it off the heat and whisk in the butter until it is completely melted (be careful as a lot of steam will arise).
Whisk in the double cream and sea salt and allow to cool. 
Serve with ice cream, sticky toffee pudding, or spread on toast for a ridiculously decadent treat.
We like dipping buttery shortbread in it!