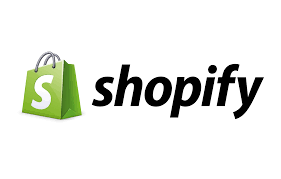 Shopify Checklist
Posted on: Oct 14, 2016
I thought I would share some hints and tips about Shopify, an ecommerce platform that our store is built on. These are in no particular order! 
Shopify Blog: Firstly their blog is an excellent resource for information. Some examples of their articles are:
5 High-Impact Strategies for Getting More Traffic
3 Emerging Marketing Trends to Grow Your Audience and Build Your Brand
7 Handy Shopify Features You Might Not Know About
The Essential Shopify Store Launch Checklist
Email Marketing: Make sure you do it! Mailchimp integrates really easily into Shopify and they can also support abandoned checkouts. Also simple emails are good, dont get too bogged down with great design as a small business and if you dont have the resources.
Unboxing experience: Make sure you exceed your customers expectations. Add in free stuff, discount codes and also encourage your customers to share the products they buy through social media. Some companies do handwritten thankyou notes, possibly good thing to do time dependent!
Reviews: Free app called Shopify product reviews. Really encourage your customers to review and you can manually them in yourself (if you add in a fake email address which doesnt get shown).
Address and Contact Details: Should be on your site somewhere to make you look like a more legitimate business.
Video: video content is great. Try and add subtitles so you are appealing to be people hard of hearing and also lots of people watch video with no sound (on public transport / in bed!)
Social Media - pick and choose social media that works for you and use it. This will help build followers and will improve your brand image. Google does use companies Twitter accounts within search!
Google Shopping - There is a merchant app which you need to use to integrate with your store.
Outbound Marketing Strategy: Create a marketing strategy that doesn t suck. By this you should try and define what activities you are going to do every week, month, year. Things include email marketing, free items to bloggers, talks at events, print or digital advertising, journalism, getting backlinks on other sites.
Apps: Are the lifeblood of shopify and can do alot of things for you. Ones I love are:
Events Calender
Free Shipping Bar
Gift Wizard
Kit
Kit Karts
MailChimp
Privy
Product Reviews
Pure Chat
SEO Image Optimiser
SEO Manager
Store Locator
SEO: lots to say about this
SEO is a long play, not a short play. It has to be done regularly to get your site higher up Google natural search and ideally onto the 1st page of Google which is the ultimate aim. As a metaphor imagine building a bricks and mortar store in a field, the SEO you do will be like flyering or providing directions to the store, you cant expect people to just turn up and find it.

65% of searches on a desktop are via google

84% of searches on a mobile are via google

RankBrain is google's newest algorithm. It works on conversational queries. Remember people ask google questions now so write for human brains not robots.

74% of Shopify traffic is from Google search

7% from Google adwords

51% of clicks from google go to non-google affiliated sites

31% of clicks are from page one of google

14% are from page two

Be keyword minded. Group SEO keywords into content. A free keyword tool is http://keywordtool.io
Important things for product pages, special pages (home, contact us etc) and collection pages:
title tags

– think of it as the headline (video tutorial here)
Title | headline eg. Spice Kitchen | Spices, Teas and Gift Sets
meta descriptions

– think of it as the byline (video tutorial here)
Add the crucial info on the product for google. Think of it like a tweet. Each product should have a different one.
alternative text on images (video tutorial here)
Very important for Google to find and know what your images are.  There is an app to automate it called SEO image optimizer by Booster apps. It does all of them in one go and then repeats every week. It's ace!
Constant new content on the website eg. blog – google loves it. You can tailor content for RankBrain – relate it to products & drive search. Story, story, story.
What not to do: Don't duplicate content, buy backlinks, write like a robot, try and take short cuts, use excessive popups.