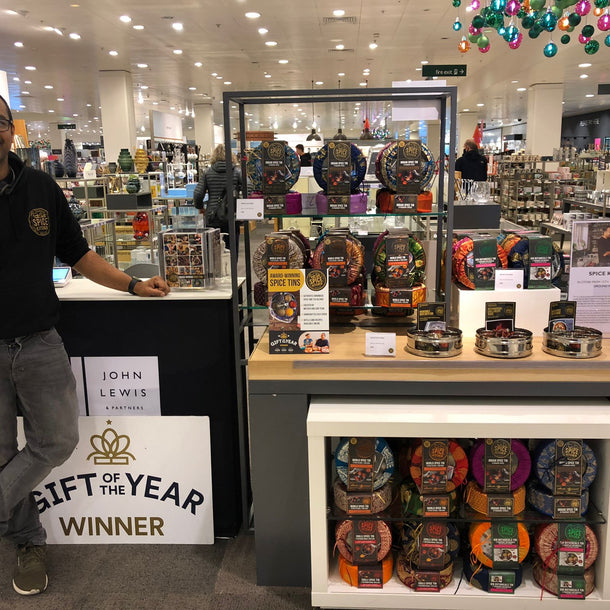 Milestone moments
Posted on: Nov 18, 2021
Absolute milestone moment as we setup at @johnlewis Liverpool with @thegreatbritishpopup.
Here all week and already bombarded with John Lewis staff who are loving the smell of our spice tins across the whole ground floor!
We've been planning this popup for 3 years as it couldn't go ahead for us due to COVID but here we are finally and I am so excited to see us fly this week.