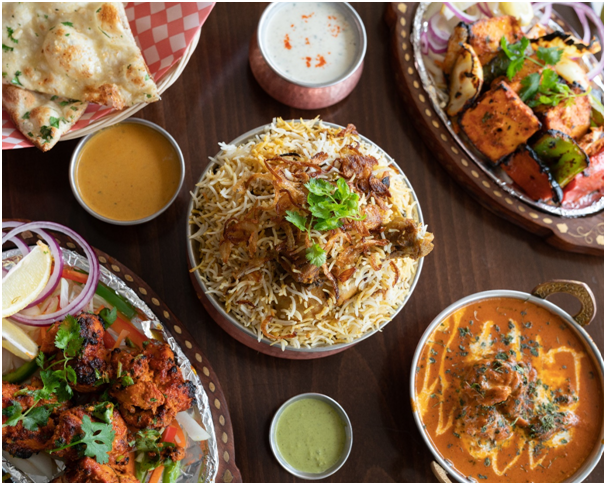 How to create a curry feast for the whole family
Posted on: Jul 5, 2019
Jane Rylands, from family kitchen appliance providers Belling, offers her advice for people looking to creating a mouth-watering curry night-in that everyone can enjoy.
When it comes to home cooking, dietary requirements and fussy eating mean that 29% of UK households are having to make several different meals a night just to keep up with who can and will eat what (Belling). 26% even said that cooking this way makes it difficult to sit down and eat meals as a family.
If you find yourself regularly cooking multi-meals then curry could help, as it's easy to make and customisable enough to suit almost every household's preferences. There are so many different varieties, each with different flavours, textures, and ingredients, that a full-blown curry feast could be the perfect way to get everybody to sit down for a meal together — and maybe even try something new. So, below are my tips for putting together a curry night for your family.
Try a variety of different recipes
It can sometimes be tricky to get fussy eaters to try new foods, so take advantage of the versatility of curry to cater to all tastes.
It's a good idea to look up recipes for several dishes each containing different ingredients, particularly different meats. One approach is to choose a red meat, white meat, and fish dish to cook, as well as a meat-free curry for vegans and vegetarians that is thickened with lentils.
Consider the appearance of your chosen dishes, too, especially what colour they are. Cooking a few different dishes in various exciting colours can tempt your family into trying a little bit of everything and, by doing so, they could discover new things that they like. A tomato-based recipe will produce a ruby red curry, while recipes that add turmeric to cream will create a vibrant yellow. You could also try blending coriander, spinach, lime, and kaffir into a paste to add to coconut milk, resulting in green and flavourful sauce.
Keep track of which recipes they like and which they don't to use as inspiration for future meals.
Cook your curry sauces from scratch
Whichever curries you choose to make, if you make them yourself you can ensure they are packed with flavour — perfect for sneaking in lots of healthy fruits and vegetables, which is handy if you struggle to get your family to eat their greens.
Start with the aromatics to create a base. For many recipes, these will be onion, garlic, ginger, or a combination of all three. Then, add your spices. Each curry is made up from a different blend of spices, but all of them will benefit from a long, slow cook to enhance the flavour.
Aim to include some sweeter sauces made with coconut, almond, and sugar, such as a korma or pasanda, for people who aren't keen on spice and you should have enough dishes to satisfy even the fussiest family members. 
Remember to keep track of the recipes you try, particularly which spices you used and in what quantities. Like many authentic curries, the most successful dishes you create could become firm family favourites, and your notes could then be passed down for future generations to recreate.
Don't forget the sides
Curry dishes are best served alongside tasty accompaniments that, luckily for you, all family members can help to make. Preparing these simple side dishes can get everyone in the kitchen working together as a unit, giving you more time to work on your secret recipes.
Some are very simple, like raita, which is made by mixing chopped up cucumber, mint, coriander, and yoghurt. Even soft and fluffy naan bread is just a basic bread dough that has been rolled into balls and flattened, ready to grill or fry.
Samosas are another very popular side, and surprisingly easy to make if you use pre-made filo pastry sheets. Simply fill with peas and grated vegetables, fold into triangles, and bake — a process so simple, you'll have kids, parents, and grandparents lining up to give it a go.
The tips in this guide can help you plan a vibrant curry feast for your family that encourages them to try new dishes, eat their vegetables, and maybe even roll up their sleeves to help out in the kitchen.